Hey, all!

Before I get into the spoiler-free review of a book I absolutely adored, I feel like I owe you all an explanation.
My blog has been on 'private' since October. I shut it down without warning, and more than one person asked me where it went and why I deleted it. To be honest, it is a long story. Later this week I will make sure to dedicate a post about why I closed my blog.
But for now, I'm back! I am super happy to be back behind the keyboard, finally able to talk about new book discoveries!
Today I come to you with a review of an ARC! I am talking about Shielded, by Kaylynn Flanders. Before you continue, click on the link and add this book to your TBR. It's that good. And don't worry, this review will, naturally, be spoiler free!
Note: This book was given to me by Delacorte Press via Netgalley. This does not, in any way, influence my thoughts and opinions.
This cover is simply too beautiful for words!
"The kingdom of Hálendi is in trouble. It's losing the war at its borders, and rumors of a new, deadlier threat on the horizon have surfaced. Princess Jennesara knows her skills on the battlefield would make her an asset and wants to help, but her father has other plans.

As the second-born heir to the throne, Jenna lacks the firstborn's--her brother's--magical abilities, so the king promises her hand in marriage to the prince of neighboring Turia in exchange for resources Hálendi needs. Jenna must leave behind everything she has ever known if she is to give her people a chance at peace.

Only, on the journey to reach her betrothed and new home, the royal caravan is ambushed, and Jenna realizes the rumors were wrong--the new threat is worse than anyone imagined. Now Jenna must decide if revealing a dangerous secret is worth the cost before it's too late--for her and for her entire kingdom."
Shielded
is so much more than I was expecting. With every sentence you can feel the world and characters being built, with every plot twist you realize how insanely detailed Flanders's idea for this series is. There are so many twists and turns and unexpected moments that the book was very difficult to put down, and even harder to stop thinking about.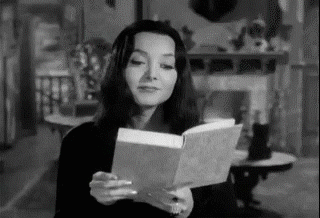 My exact face when *REDACTED* happened only about 20% in.
For those who have followed my blog for a while you know that nothing makes me happier than a good character-driven novel. I become even giddier when the plot matches the characters in intensity. Shielded absolutely delivered in these aspects. Every single character, main, side and backstage alike, were thoroughly fleshed out and had personalities that stood out. Jenna - our main character - wasn't flawless, Enzo - the prince - was absolutely adorable (imagine if Will and Jem had a lovechild who was very protective, but also dorky and smart and smells like apples and books... *sigh*...). I absolutely adored Ren, Chiara, Mari and Luc. (Mari MVP, just saying!). They were each so unique I could hear their voices in my head as I read.
And the plot! I cannot say much about it, but I adored how descriptive Flanders was about the Wild, the feeling left after being hurt, and even simple things like the way the sun felt on people's skin. The plot itself feels as insane as something that could be played out in a fantastic campaign of D&D. The magic system is so alive, and evil of the antagonists is just dripping from the pages.
I have to stop here, lest I go fully into spoilers because THINGS HAPPENED, OKAY!? I'm giving this book 5/5 stars, and I simply need book 2. Right now. Even if it's just an outline of it, or an idea that Flanders came up with and quickly wrote on the back of a shopping receipt. I want more from this world and its three kingdoms!
Stay bookish!